Find us on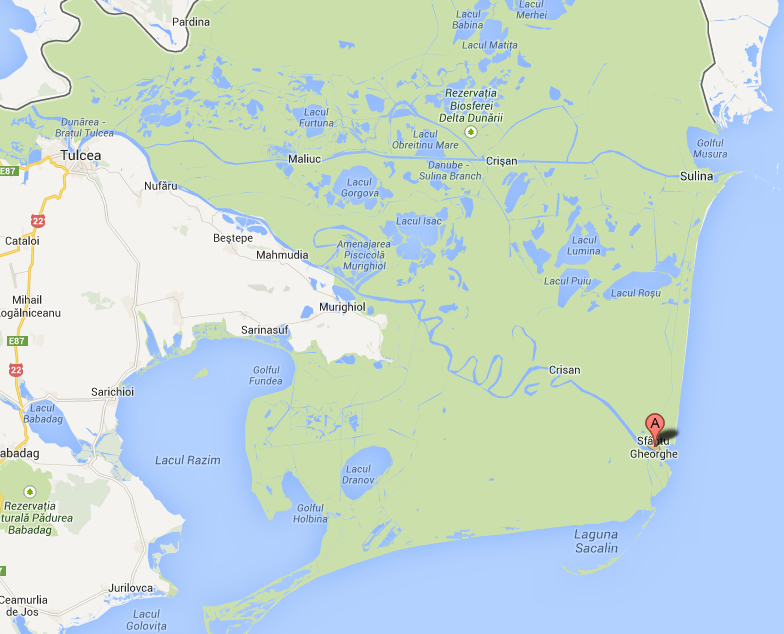 Sf Gheorghe in the Danube Delta in an oasis of quiet and peace, where the Danube loses waves in the Black Sea.
In less than 20 minutes walk you can reach Saint George beach and by boats you can visit the Delta channels where you will enjoy all of the beauty, flora and fauna of the Delta
You can reach us as follow:
Bucharest – Tulcea
Rail ( click for schedule ) or Road (Urziceni or Highway A2 – Slobozia – Tulcea)
Near the village there is a wild beach with fine sand , which stretches along the coastline up to Sulina ( 38 Km) . As a peculiarity , sea depth increases smoothly, there is a safe area for children swimming.
For fishing enthusiasts , the area offers the possibility of parties carp, pike, eel, perch , both in the Danube , lakes and canals and marine fisheries in mullet , turbot , shark. Fishing permits are obtained from the company that had leased fishing activity in the area, the working point of Saint George .
Area attractions and local culture , local holidays
The Village – May 6 – has held a reunion in the church , the women prepare food, and after the service covers you fill find a large table in the church yard where all villagers come . After that we will see organized competition boats, horses, rope and dance . The evening is spent with music and dance
• CATALAUA – On Saint Andrew – are tie a knot adorned with candy flour , and men have to jump and bite of the bread without using their hands, for the youngs who succeed means will getting married that year ;
• VECERA – the evening of January 6 , old style Christmas Eve , it goes
with coils and gifts to relatives : fine , godfathers , older siblings at every
people they appreciate and respect ;
• PASTELE BLAJINILOR – Memorial Easter (Passover dead ) takes place on Monday , the eighth day after Easter ; it goes in cemetery and organizes table on graves and all relative families come. After the service , the villagers share dishes with neighbors . It is an important ritual that occasion for symbolic return to the hearth of the village children , including those away, who live and work in cities .
• CRACIUNUL – on old calendar – January 7 – there is a church service and evening people go with caroling on the village ;
• ANUL NOU – on old calendar – January 14 ;